Many are aware of the problem. Canada is falling behind internationally in the number of bright, capable young people pursuing careers in STEM-related fields.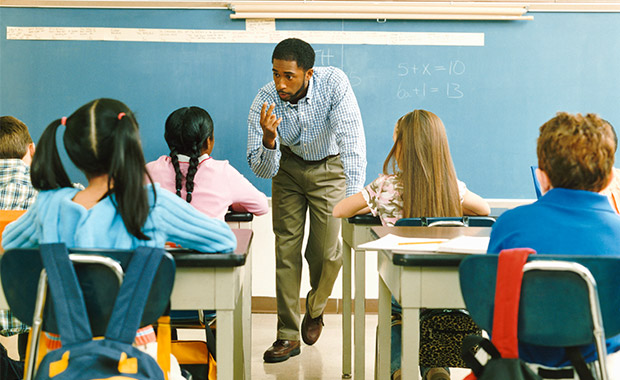 Countries like China and India are outpacing us in encouraging their youth to pursue STEM education. So what can Albertans do to improve our track record?
Science teachers need support
We can start by doing a better job of engaging students in science education at an early age.  And that means acknowledging that teachers need our help and support. Currently, few elementary level teachers in Alberta have science backgrounds or have taken science courses at a post-secondary level. A study from the University of Alberta's Centre for Mathematics, Science and Technology Education identified that 64 percent have never taken a pure science course and 88 percent had not studied in the applied sciences. However, every year, grades 1 though 6 teachers are required to instruct five science topics per grade level.  This can be very challenging for teachers without a sound knowledge of scientific theory, and student learning in the science curriculum can be significantly limited as a result.
"Ultimately, the reward of investing in STEM learning is not just more home-grown scientists and engineers,  but a more educated population."
While some support is given to teachers by school boards, stretched education budgets and increased school enrollment have led to fewer school-based resources — both curriculum leaders and equipment — being allocated to science teaching at all levels.
Help is available
Fortunately many science outreach organizations, professional associations, and corporations show how much they value STEM education in Alberta by offering a large variety of high-quality science programs and resources for teachers. Many of these resources are free or highly subsidized. By taking part in an expert-led professional development workshop, borrowing high-quality science learning kits, welcoming a presenter to their classroom or accessing online resources, teachers can increase their STEM knowledge and teach science with increased confidence and clarity.
Science literacy benefits us all
Ultimately, the reward of investing in STEM learning is not just more home-grown scientists and engineers, but a more educated population. Alberta requires a public with a broad understanding of major scientific ideas,  capable of dealing with issues involving scientific knowledge and able to make informed decisions about issues. Global and local issues, such as climate change, water security, and epidemics are daily news topics and understanding the science behind the story is key to making informed opinions.
The best part about all of this? Getting kids and teachers engaged in science is a lot of fun. Students are naturally curious about the world around them and it's quite easy to get them to see science as the key to understanding and changing our world.
So what are you waiting for? Seek out your local science outreach providers today. Volunteer to be part of the difference, encourage a teacher to seek out resources, or head out to a science event with a curious child in tow. Alberta needs you too!