Making crucial connections in support of energy and environmental education.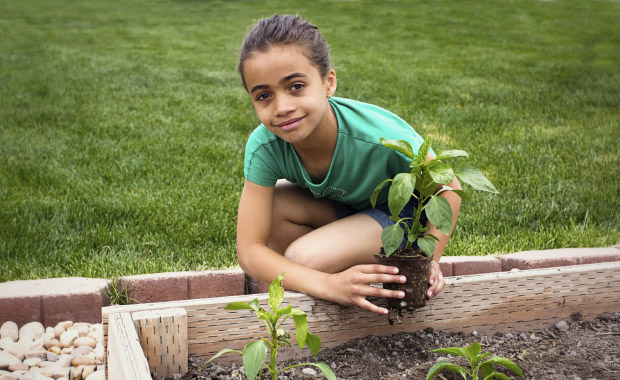 Peter Watson, CEO of the National Energy Board, once said: "In Alberta, energy and environment are two sides of the same coin." He was referring to the idea that energy and environment are inextricably linked, but often thought of as different.
Polarized viewpoints
However, according to Rob Macintosh, Chair of GreenLearning Canada Foundation (GLCF), popular opinion about the relationship between energy and environment has taken on an increasingly antagonistic tone. Indeed, the goals of energy development and environmental stewardship are usually portrayed as incompatible.
"The conversation that's going on in Canada as a whole is extremely adversarial and simplistic. We have these very polarized viewpoints: you can either gain economic prosperity and ignore the environment, or you can protect the environment but you have to shut down the industry," says Macintosh.
"At the end of the day, it's teachers who bring curriculum alive in their classrooms."
In Alberta, where energy revenue accounts for almost one third of total provincial revenue and over half of the value of the province's total exports, this "either-or" line of thinking is especially problematic.
Alberta's curriculum
Also problematic is Alberta's existing education curriculum. "Alberta's teachers are dedicated towards helping prepare their students — but they're being held back by existing curriculum," states Gareth Thomson, Executive Director of the Alberta Council for Environmental Education. "The Alberta government's curriculum redesign efforts have the potential to set teachers and their students up for success — but new curriculum has to do a much better job of helping students understand how energy and environment are linked, and set them up to use innovation and problem solving to weave together environmental stewardship and clean energy solutions, helping create a sustainable future for Alberta."
Investing in youth
To address this, a number of stakeholders in energy and environmental education are working to improve the energy and environmental literacy of Albertan students. Driving their efforts is the belief today's youth need exactly this kind of literacy to build a prosperous and sustainable future for Alberta.
"Youth have something important to say and important things to contribute, and we need to help them develop informed opinions so that they feel empowered to voice their opinions and to take action. By broadening their understanding, and empowering them with information, they can work towards the future they want to see," says Beckie Granatstein, Executive Director of GLCF.
A new curriculum
Steps have already been taken to address the current shortcomings in Alberta's curriculum.  For several years, the Alberta government has been working on curriculum redesign for students from Kindergarten to Grade 12.  An important part of this redesign process involved government engaging with stakeholders in different subject areas to develop curriculum prototypes.
The result of their work has been the creation of proposed new student learning outcomes that would, in their opinion, bolster energy and environmental education in schools.
Teacher capacity-building
But it's not enough to have these concepts appear in a new curriculum,  says Thomson.  Teachers must be better trained and better supported to deliver the new curriculum to students.
"At the end of the day, it's teachers who bring curriculum alive in their classrooms. So there is much important work that must be done in Alberta to help teachers increase their knowledge and capacity to deliver quality environmental education," says Thomson. "Much of our work next year, including our annual conference, will be oriented towards this."
One other way in which teachers can increase their skill set,  knowledge, and capacity is by working with environmental education organizations and stakeholder groups.
Steve McIsaac, Executive Director of Inside Education, explains that such organizations aim to support educators and inspire youth.
"We deliver current, balanced and engaging information to help teachers make complex topics more manageable for students, with the goal of encouraging students to take what they've learned and do something with it," explains McIsaac.
"We do this by developing learning resources for youth, providing teacher professional development programs, in-school and school-based programs, and high school student learning summits." By relying on such organizations and groups, teachers can be better prepared to help students comprehend the complex topics surrounding energy and the environment.